Search MPHS Site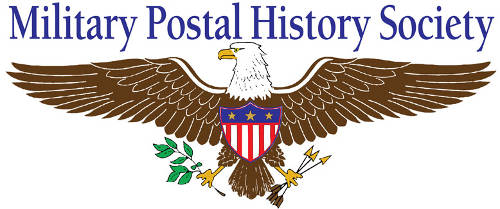 Announcing Volume 4 of the Numbered APO/FPO book by the Military Postal History Society
NUMBERED APO and FPO POST OFFICE LOCATIONS 7TH Edition – Volume 4
US MILITARY OVERSEAS ZIP CODE LOCATIONS

By Thierry Delespesse with Russ Carter

181 numbered pages showing known dates, redesignations, and known military operations from 1965 to 2015. Limited quantities will be available at WESTPEX at an introductory price of $30US. You may order this book until July 1, 2019 at the introductory price plus $5US shipping (domestic). Copies will be available from the society until July 1st. After July 1st Volume 4 can be ordered from the American Philatelic Society.

Order directly by July 1, 2019, from:

Ed Dubin
PO Box 586
Belleville, MI 48112

Email: dubine06qPw89ejdjdj4@comcastH090djej48f8su2.neth5kjw3u3u3u5

For online ordering using PayPal, follow the instructions at this link, ensuring that your order specifies this new book: MPHS instructions for purchasing books using PayPal.
More Links
Search the Military Postal History Society Website
Return to Main Military Postal History Society Page


Page Layout Design Made Possible by: Vanilla.

Pages created by The Swanson Group .

Updated May 31, 2019