Fort Logan, Colorado, United States
Postal History, First World War Period, 1917-1918
by Bob Swanson

About This Presentation
Thousands of Army recruits were processed at Fort Logan, near Denver, Colorado, in 1917-1918
Only a very few postal history items have been seen from this facility during this time period
Additional postal history material is solicited

Background
Mail from Army recruit depots is regularly seen from those camps listed for 1917-1918
Well-known large U. S. WWI recruit depots included: Fort Logan, Jefferson Barracks (Missouri), Fort Thomas (Kentucky), Columbus Barracks (Ohio), Fort Slocum (New York)

Discovery Covers and Letters Seen From Fort Logan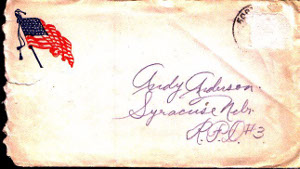 Cover from Soldier at Fort Logan [Note Corner Damaged], From Flickr Website (Click on image to see larger version.)
Two Covers and a Letter Found on Flickr (photo website)
Hand-cancels damaged by stamp removal
Return addresses indicate Company 9

Discovery Covers and Letters Seen From Fort Logan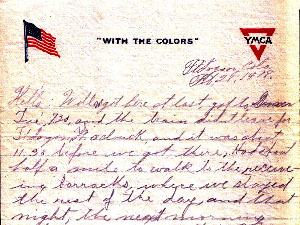 Letter from Soldier at Fort Logan (Click on image to see larger version.)
Two Covers and a Letter Found on Flickr (photo website)
Hand-cancels damaged by stamp removal
Return addresses indicate Company 9

Discovery Covers and Letters Seen From Fort Logan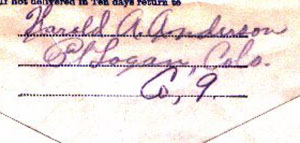 Return Address from Soldier at Fort Logan (Click on image to see larger version.)
Two Covers and a Letter Found on Flickr (photo website)
Hand-cancels damaged by stamp removal
Return addresses indicate Company 9

Example Postcard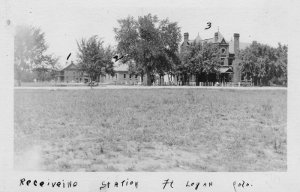 Picture Postcard of Fort Logan, Contains Writing from Soldier (Click on image to see larger version.)
Typical Picture Postcard of Fort Logan
Contains Writing from Soldier
Also Typical: No Postal Markings
I Have Seen Many Cards Like This

Example Postcard Back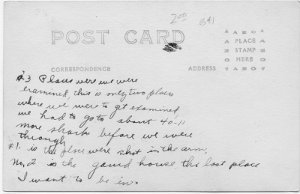 Back of Picture Postcard of Fort Logan (Click on image to see larger version.)
Typical Picture Postcard of Fort Logan
Contains Writing from Soldier
Also Typical: No Postal Markings
I Have Seen Many Cards Like This

Two Letters from Sgt. Fourt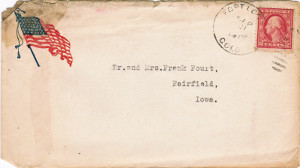 Cover from Sgt. Fourt to His Family, Fairfield, Iowa (Click on image to see larger version.)
Return address indicates that Sgt. Fourt was in the Medical Corps
Attempts to find information about recipient: "Dr. Frank Fourt" in Fairfield, Iowa have been fruitless

Two Letters from Sgt. Fourt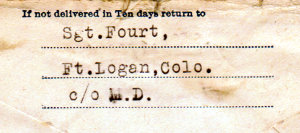 Return Address from Sgt. Fourt, Fort Logan, Colo., Medical Detachment (Click on image to see larger version.)
Return address indicates that Sgt. Fourt was in the Medical Corps
Attempts to find information about recipient: "Dr. Frank Fourt" in Fairfield, Iowa have been fruitless

Conclusion
Where are the Postal History Items from Fort Logan in 1917-1918?
(2nd Question: Why have so few been seen?)

Acknowledgements
Examples include items from the collection of Bob Swanson and items seen on Flickr
Mini-Presentation updated 8 February 2018
This online slide presentation created with reveal.js .

Instructions for Presentation:
Computer: Use your arrow keys to move from one slide to another. See: a How-To webpage with more options. (You can also click on the small arrow images in lower right corner.)
Phone/Tablet: Swipe left/right on your screen to move from one slide to another.
Select Image for Table of Contents (in upper left corner) to view Table of Contents.