Exhibit -- The Lafayette Escadrille
Updated 8/15/2018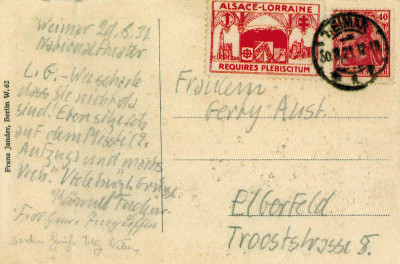 This page provides links to the content of the following exhibit:
Air History:The Lafayette Escadrille [Author: Ed Dubin] This exhibit describes postal history associated with the volunteer group of pilots from the United States who fought with the French before the entry of the United States in the First World War. The exhibit includes photographs, historical background, and covers mailed by members of this flying group.
There is currently one file, which contains this exhibit. The single item is a PDF file. For more information on downloading and reading this document format on your computer, phone or tablet, see the webpage that describes use of PDF.
PDF File
Additional Links