Feature Articles by Members of the Military Postal History Society, from the April 2012, American Philatelist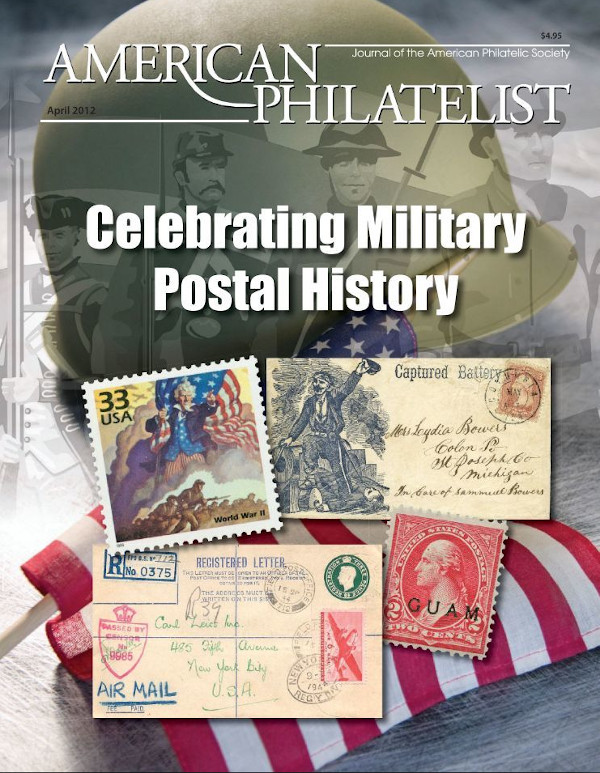 The Military Postal History Society was invited to provide all of the feature articles for the April 2012 issue of the 'American Philatelist', the magazine of the American Philatelic Society. This page lists the articles that are available for viewing on the MPHS website. These articles are available on this website by permission of the American Philatelic Society.
Note that the following articles are in the PDF format. Please check the PDF information page for additional help with this file format.
Introduction
The Introduction written by President Tony Brooks provides information about the Society.
Individual Articles
American Friends Service Committee World War I European Relief Work by Ed Dubin
Guam Island Mail, 1899–1904 by Al Kugel
The U.S. Civil War in Contemporary Illustrated Material by Eliot Landau
Chronicle of a Dangerous Time: William J. Batura's Event Covers, September-November 1941 by Lawrence Sherman
---
More Links
Back to Military Postal History Main Page
Page Layout Design Made Possible by: Vanilla.

Webpage design by The Swanson Group

Updated June 16, 2020