Search MPHS Site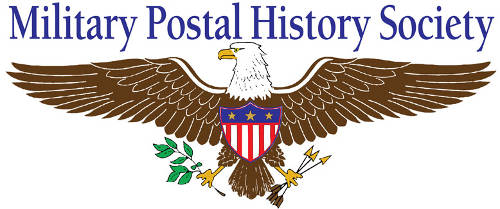 Officer Slate for 2020, Military Postal History Society
The following members have been chosen by the Nominating Committee to serve in 2020 as Officers of the Society. See the presidents message for more information.
Nominee Biographies
Roger Santala (President).

Mostly retired physician, member of APS, SCC, GPS, and AAMS. Currently auction manger MPHS, treasurer AMG Collector's Club. Collecting interests Finland WWI Post-war Germany, Nordic UN Operations. Military service: retired USAFR deployed to Krygyzstan for OEF.
Ed Fisher (Treasurer)

Started collecting as a boy and, with the usual lapses, have been at it ever since. Collect mint U.S. and U.N., worldwide used, especially GB, France, Germany, Ireland, & Canada. Also Michigan postal history. MPHS Treasurer since 2014. Life member of AAPE & UPSS; Board member & Past President of AMC, Secretary of PSPS; Member of 20+additional philatelic organizations. APS accredited philatelic judge since 2007. Military postal history interest is Knights of Columbus/WWI material and Pearl Harbor ships.
Harold Krische (Secretary)

Life-long philatelist and Vancouver area resident and member of numerous philatelic societies including RPSC, ISJP, Club 21, APS, ASPE and the MPHS. Prime collecting interests include Japanese POW camp mail of WWI, censored mail to and from 16 Duerstein Street, Buffalo N.Y., naval mail associated with the SMS Prinz Eitel Friedrich and some components of Canadian WWII POW camp mail. I have presented at the Winton Blount Postal History Symposium at the Smithsonian and written for Japanese Philately.
Jeff Curtis (Director, Awards Chairman)

I am a Project Manager for the Indiana Bureau of Motor Vehicle. Besides postal history I collect coins and Military medals. My primary focus for postal history is US Naval covers, especially US Navy medical ships and facilities. I also have exhibited on Yachts converted to US Naval service.
Norm Gruenzner (Director).

I began collecting stamps while stationed on Okinawa for almost 3 year as a DJ for Armed Forces Radio Service, and resumed after college, in 1964. My interest moved from stamps to covers; and while I was a NASA reporter during the time they were aiming for the Moon my interest began to move to military covers. In 1979 I wrote my first military book, Postal History of American POW's: World War II, Korea, Vietnam. George Cosentini and I put together the APO Book 1941 -1944. Lots of work but also lots of fun.
Regis Hoffman (Director, CD Sales).

A long-time member of the MPHS and numerous other philatelic societies. For the past 10 years he has co-authored the "Stars & Strife" column which appears in the MPHS Bulletin. He collects WWI East Africa, Hollywood fan mail and world-wide military and censored mail. He is an international-level exhibitor and an accredited APS philatelic judge.
Kelly Horn (Director, Auction Manager).

I live in Raleigh, North Carolina with my wife of 40+ years and have 2 children and 1 grandson. I graduated from Miami University with a degree in zoology and from North Carolina State University with a PhD in entomology and an MA in technical communications. My most recent career was as an editor in the pharmaceutical industry. My dad was a stamp collector and encouraged my collecting interests. As an entomologist, I was drawn to collecting insect stamps and covers. This lead to collecting military covers related to malaria. Outside of philately, I'm also a beekeeper with 6 hives on my wife's family farm.
David A Kent (Director, Convention Coordinator).

A stamp collector since childhood, I've been involved with the administration of clubs for more than 50 years, experience that ranges from the presidency of the American Topical Association and the Universal Ship Cancellation Society to my local stamp club. I served as editor of the MPHS Bulletin for more than 20 years, and have published many articles on military postal history. As an Air Force veteran, served in Southeast Asia during the Vietnam War.
Kurt Stauffer (Director).

Member of: MPHS, USCS and USCS Pearl Harbor Chapter, APS, OMSA (Orders and Medals Society of America) and ASMIC (American Society of American Military Insignia Collectors). I am a moderator on a few Facebook group pages and Internet forums. I have authored articles for the MPHS, USCS, and OMSA in the past. Literary Award from OMSA for my article on Purple Heart medals. Collecting interests include POW Postal History related to Americans, APO and Naval Covers, and US Military Medals. Graduate of Oregon State University with a BA in Business. I am currently a Senior Business Analyst with 30+ years of retail experience.
Earl Toops (Director)

Stamp collecting since age 10 with a break during university. Specialized collections of PRC; Japan; Italian Social Republic; Islamic Republic of Iran; Chinese Treaty Port Locals; and South African Homelands. Currently Vice-President, Anthony Wayne Stamp Society; Board Member, Haiti Philatelic Society. Publications include articles in "The American Philatelist" and "The Philatelic Exhibitor." Exhibiting since 2017 on Trucial States and Viet Nam. Twenty years USAF Security Police officer followed by Ranger, National Park Service. 33 years living overseas. Military history board war gamer; war game reviewer; and game play-tester.
More Links
Search the Military Postal History Website
Return to Military Postal History Main Page
Page Layout Design Made Possible by: Vanilla.

Webpage design by The Swanson Group

Updated May 16, 2020